Welcome to the newest LJ TCG community!
I'm not ready for opening yet, but I'll be posting rules, info and the first decks in the next few days. Feedback is much appreciated, especially if it's the form of "I love it!" or "Keep up the great work!" as I'm not going back to redo the blasted thing again XD
Uhm, seriously, please comment if you're thinking about joining, so I have an idea of how many people are interested. Also suggesting decks would be great. I'm planning to make scenes and characters, plus a couple of special decks.
Sneak peek! No taking images!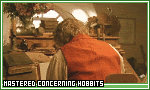 I swear they don't all have a green border XD I just happen to like the green-bordered ones better.